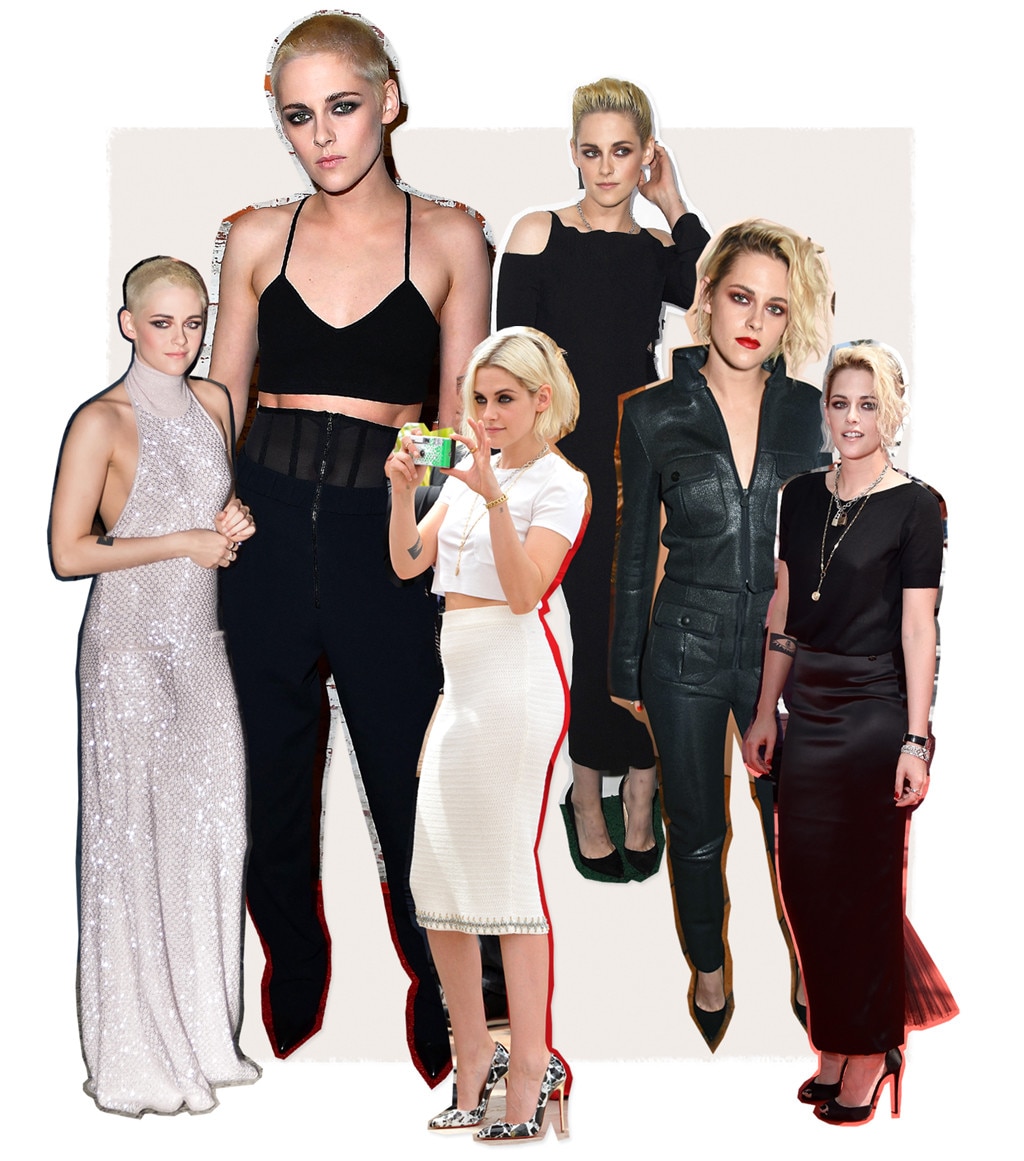 Because is there any celeb more undeniably herself than Kristen Stewart? Exactly.
The actress has played many parts (Bella Swan and Maureen Cartwright, K-Stew's Personal Shopper character, couldn't be more different), but throughout her decade-long career she's stayed more or less the same…on a fundamental fashion level, that is.

During the height of vamp fiction, the then-18-year-old seemed awkward, to say the least. She would defer interview questions to her co-star, drop bulky award trophies—without the in-your-face charm and humor of other leading ladies like Jennifer Lawrence or Emma Stone—and was constantly accused of never smiling. (The incessant attention paid to her relationship with Robert Pattinson probably didn't help.) So when the brunette actress wasn't clad in girly minis, she walked premiere red carpets in long dresses with high slits made for the slightly trite leg show Angelina Jolie-style. Moral of the story: Kristen had the It Girl uniform down—but with one exception: she wore sneakers…even to red carpet events. Some chalked it up to teenage angst or uncoordinated feet, but the message they were missing was those shoes were a staple of the star's style. Her love for comfort never wavered and remained a constant through the years—as illustrated by the times she wore Nikes to the premiere of Snow White and the Huntsman in 2012 then when she rocked various sneaker brands on the 2016 Cannes Film Festival red carpets.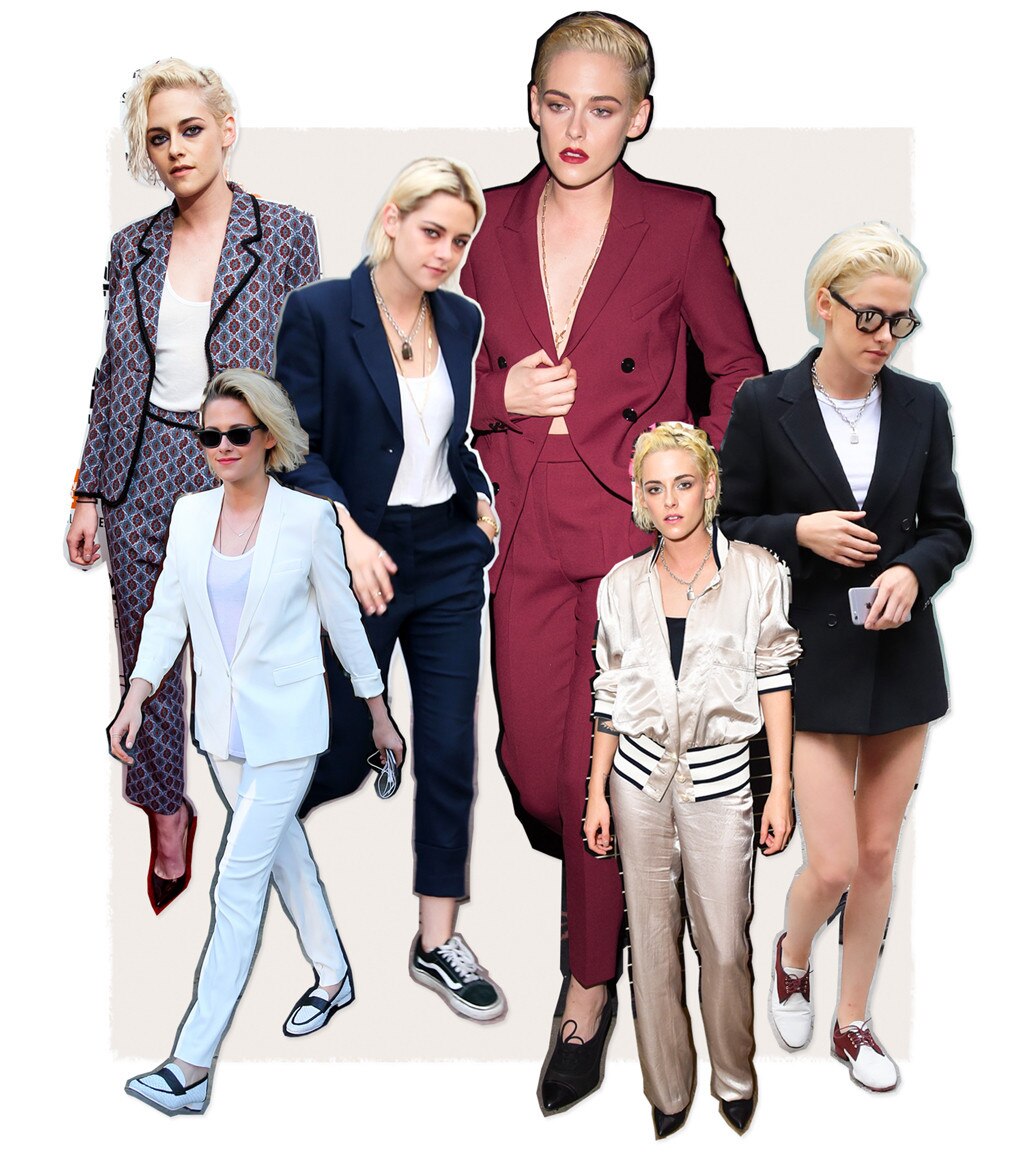 This commitment to sneakers is just a bullet point in a greater argument: Kristen Stewart didn't go through some big transformation; she didn't just become a fashion plate overnight. She's evolved into her most confident, fashion-forward self. OK, sure, dying her hair blonde, buzzing it off and coming out are other major changes; the latter being a significant awakening. But today, she's undeniably herself, no matter the setting. It's such an organic fashion point of view, even the house of Chanel respects it.
Perhaps this seemingly newfound confidence stems from the fact that Kristen exudes plain and simple DGAF-ery now. She has shed the archetypical Hollywood "pretty" look and adopted a comfortably androgynous brand of sexy. She's edgy but, at the same time, she oozes such a strong visual display of femininity. On any given day, she can wear an oversized bomber jacket and Vans in the morning, a head-to-toe leather jumpsuit in the afternoon and a high-fashion gown at night, and still look "her". The sex appeal doesn't come from the amount of skin she shows. It's as natural as her signature posture (which, in a way, makes her seem that much more confident). Though Kristen works closely with stylist Tara Swennen, we know the actress wouldn't wear something she's not comfortable in—as opposed to most celebs who are being advised to do certain things and look a certain way to appeal to a certain audience.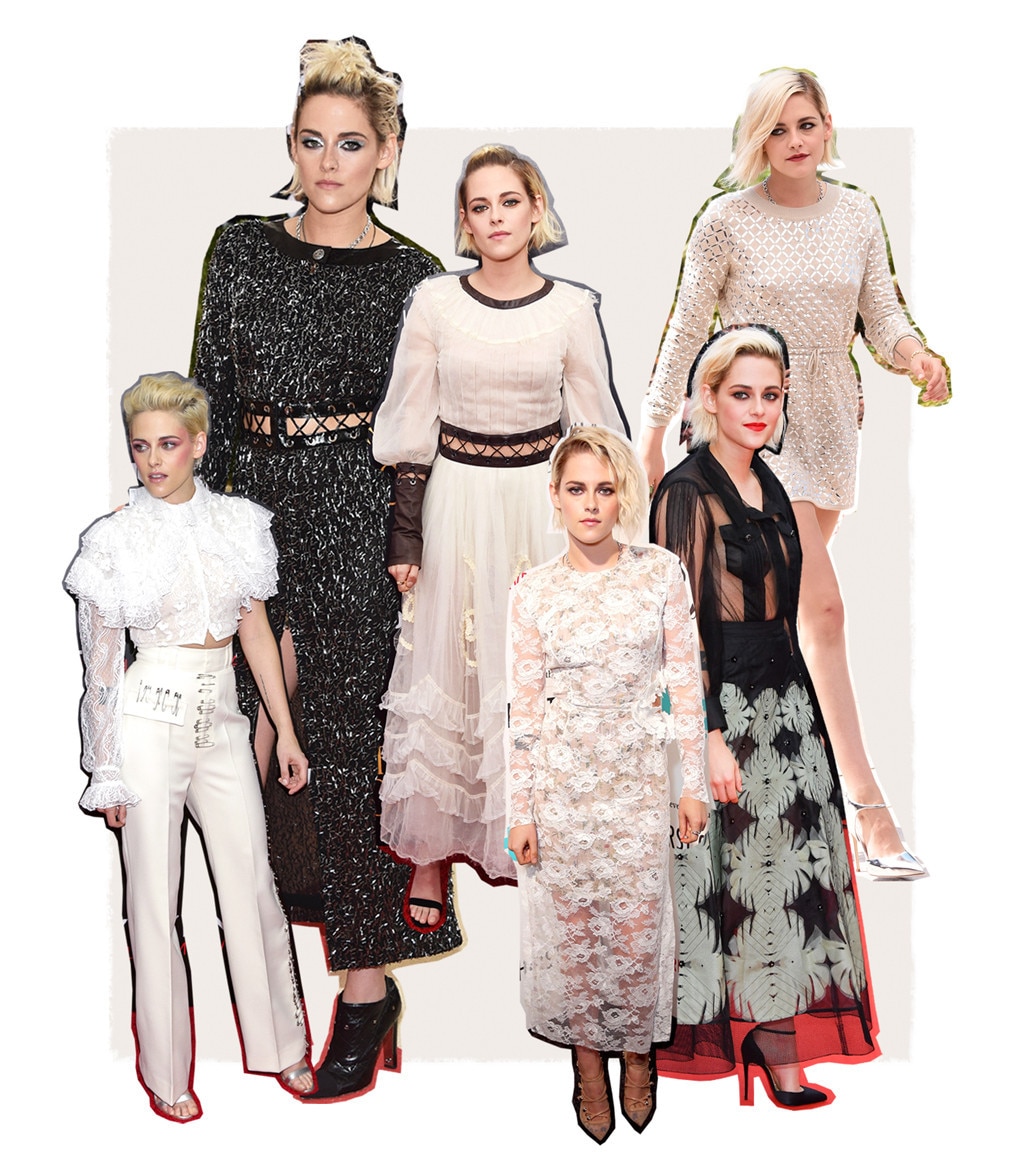 Kristen doesn't need Chanel to be a style star, either. There are tons of celebrities who pay more emphasis to the brand rather than the actual design, but a take closer look at her red-carpet ensembles, and you'll see well-fabricated pieces, expertly tailored and detailed to perfection. Every fold of a sheer pleat or stitch of a sequin embellishment is done with purpose. There's a difference between wearing a beautiful garment and actually supporting high fashion.
Then there was that time she lobbed her hair off one hour before she was due to sit front row at the Chanel Fall '15 couture show. Totally badass, no?



Whether or not you identify with her personal style, surely you can appreciate her undebatable originality.