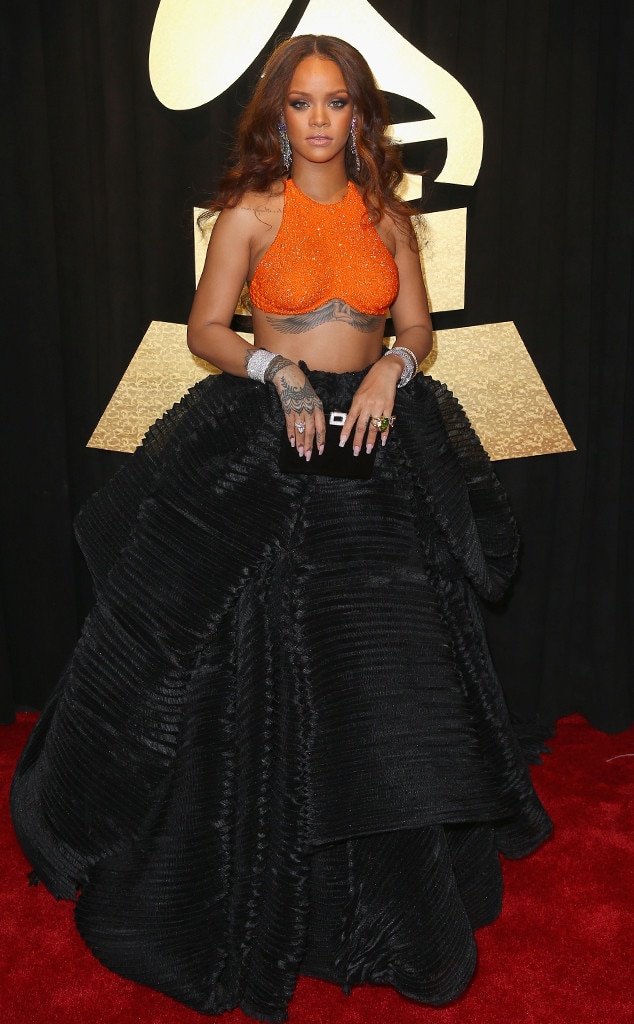 When you're cooking for Rihanna, it's best to keep options open.
RiRi's personal chef, Debbie Solomon, gave an interview to Bon Appétit about her job and revealed some insight into the R&B beauty's favorite foods.
Unsurprisingly, the "Work" songstress doesn't want to be tied down to a menu every week because she's a "moody eater," according to Solomon.
"[With previous clients] I would send in a menu on a Sunday or Monday and they would pick for the week, and then I'd be able to shop and prep, but this is nothing like that," Solomon said. "We don't know what we're gonna want to eat tomorrow, so why even pick today?"
Even though there's really no opportunity to plan ahead, Solomon has a particular set of groceries sent wherever they travel.
"Every protein that you can think of that [Rihanna] eats," Solomon shared, adding that RiRi enjoys vegetables, rice and pasta. Never one for bland food, Rihanna also enjoys her seasonings and herbs such as bouillon-like maggi cubes, curry, jeera (also known as cumin seeds), Old Bay seasoning, adobo, and five-spice, as well as garlic and onion granules.
A lot of Rihanna's favorites stem from her Caribbean upbringing. (She hails from Barbados.). But the Jamaican-born chef didn't know some of the recipes RiRi wanted, and with no other chefs to turn to, Solomon received help from the person who would know the Puma designer best...RiRi's mom.
"It was just, like, her mom coming up and saying, 'This is how we make it,'" Solomon told Bon Appétit.