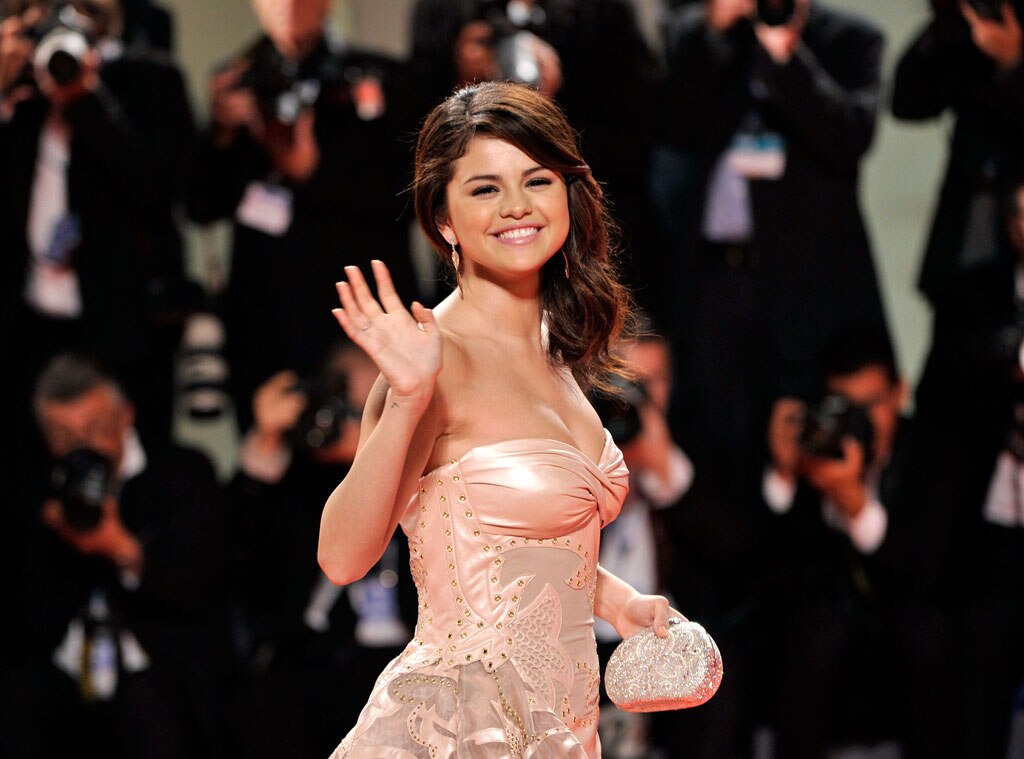 Gareth Cattermole/Getty Images
Selena Gomez has a personal connection to Thirteen Reasons Why, the 13-episode Netflix series she executive produced with her mom (debuting March 31). Gomez optioned the rights to Jay Asher's novel nine years ago, when she was starring in the hit TV show Wizards of Waverly Place. And while it was originally envisioned as a vehicle for Gomez, she later decided to remain behind the camera.
"The older I got—once I left my series, once I started to go for roles that weren't that age range—it organically began to become a project that I knew I would be behind the scenes with," Gomez tells The New York Times. "I actually like that I'm not in it."
Because the book "has such a huge following," she "wanted it to be credible."
"If I'm a part of it," Gomez explains, "that's going to cause a whole other conversation."
Convincing Asher to entrust his story to Gomez wasn't as difficult as one might imagine. "I think he understood that I knew what it meant to be bullied. I went to the biggest high school in the world, which is the Disney Channel. And my mom had a lot of history dealing with [bullying]," the 24-year-old triple threat explains. "I heard her stories growing up. She's very open about it."
Thirteen Reasons Why tells the story of Hannah Baker, a high school student who kills herself and leaves behind cassette tapes describing the 13 people she blames for driving her to suicide.
The book resonated with Gomez as a teen, long before she became the most followed celebrity on Instagram. She hopes today's teens will be just as moved by Asher's story. "When I was on Wizards of Waverly Place, we didn't have social media, really. Twitter had just begun. Every Friday, I'd get to do a live taping in front of all these little kids and make their life. That's when I was the happiest," Gomez says. "Then, as I got older, I watched it go from zero to a hundred. So, I'm actually glad it took us this long to create this project, because it's so relevant now."
Gomez knows how damaging social media can be to a person's self-esteem—particularly for teens—which is why her assistant posts Instagram updates on her behalf. Still, she can't filter every bad comment. "You can't avoid it sometimes," she says. "I delete the app from my phone at least once a week. You fixate on the [negative] ones. They're not like, 'You're ugly.' It's like they want to cut to your soul. Imagine all the insecurities that you already feel about yourself and having someone write a paragraph pointing out every little thing—even if it's just physical."
Right before production began on Thirteen Reasons Why, the actress—who has lupus and deals with anxiety and depression—voluntarily entered a 90-day treatment program to improve her mental health. As Gomez tells The New York Times, it felt like the show "was mirroring what was going on in my life." And, in a way, it was also cathartic. "My mom would send me really horrible-quality versions of the dailies on my phone saying, 'This is such a beautiful scene.'"
Gomez hopes Thirteen Reasons Why is the beginning of a new phase of her career. "I could do any tomboy/teen princess movie in the world if I wanted to. I could do those for years. But I want to be a part of projects that have value, that really matter. And it's really hard to do that. Sometimes I feel defeated. I'll audition for a part that I feel very passionate about, meet with people, tell them I'm willing to go places. I think they think I won't go there. To be honest, I don't think it's going to happen anytime soon for me. I think I look really young and image-wise, it's difficult for people to grasp. But early on, my mom taught me that sometimes you just have to create those projects for yourself," she says. "That's what I want this to be: a launching pad."