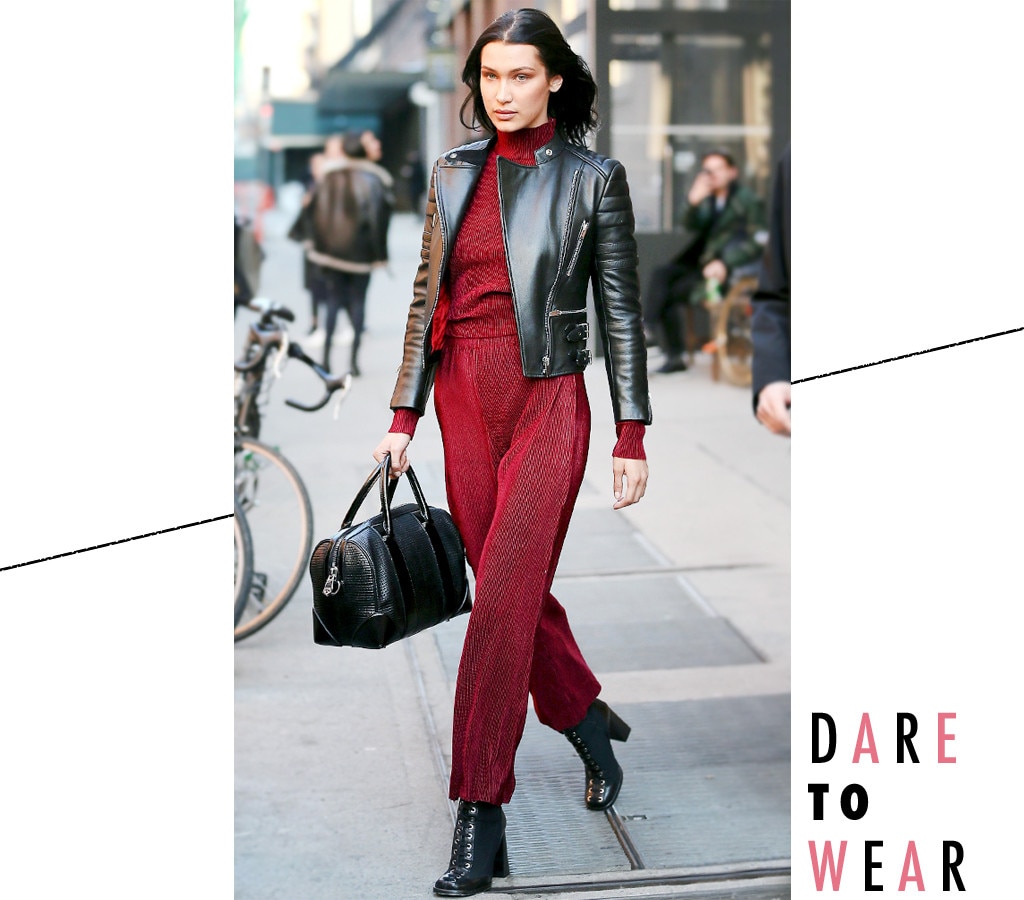 Bella Hadid proves that you can wear leather with pretty much anything.


We know that the supermodel is a fan of

monochromatic dressing

, but she's taking this all-burgundy sweatsuit one step further by adding her own edgy touch with a matte leather zippered motorcycle jacket.


She might be participating in the recent sci-fi trend that It Girls like Kendall Jenner have been sporting, or maybe she's honoring the official launch of her dominatrix-themed Chrome Hearts collection. Either way, Bella's definitely showing us that you can make any outfit (even athleisure) look totally badass by incorporating some leather.
If you want something that's not too heavy for the spring season and will elevate your simple undertones, a great leather jacket might just be the answer. Below, advanced ways to wear your leather jacket, all spring long.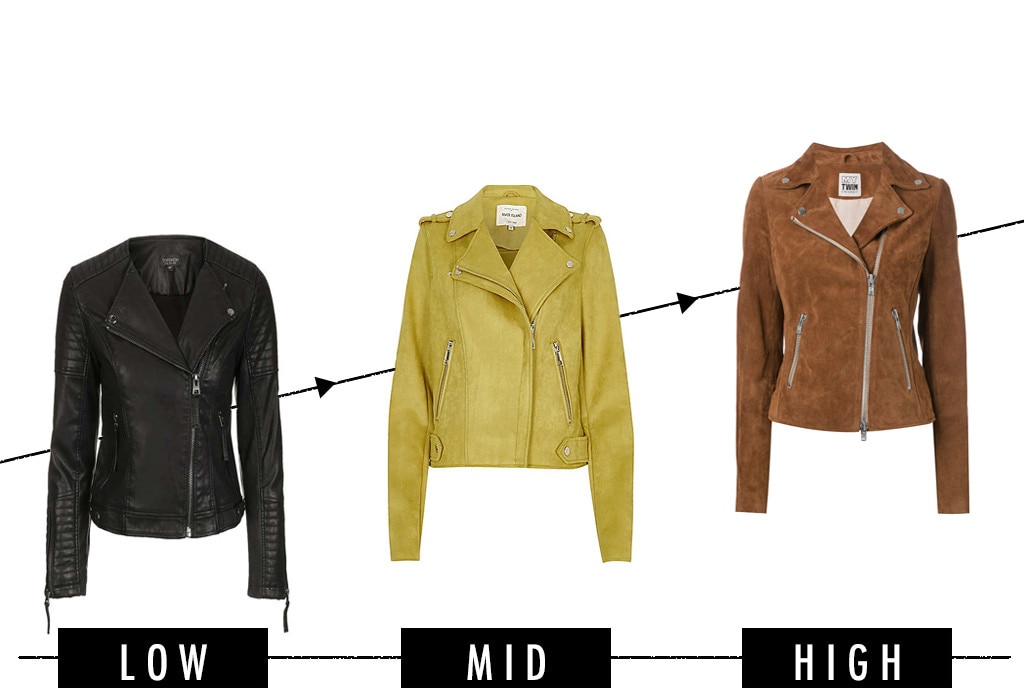 Keep it cropped! Believe it or not, an abbreviated jacket worn atop high-waisted pants or lengthy dresses can create a narrow silhouette, leaving you looking long and lean. And don't be afraid to
get playful with textures and tones. Opt for a jacket that's a lighter leather like suede or one of seasonal color. Then, pair your item with unexpected fabrics like ribbed satin or silk for a contemporary result.
For a final touch, add some accessories that are the same shade and finish as your leather topper. Take it from Bella: Her purse, ankle boots and sunglasses are all matte black to match her jacket, creating a cool, futuristic final look.
Topshop Quilted Faux Leather Biker
, $90;
River Island Yellow Suede Biker Jacket
, $118;
Twin-set Suede Jacket
, $302
How would you wear your leather?