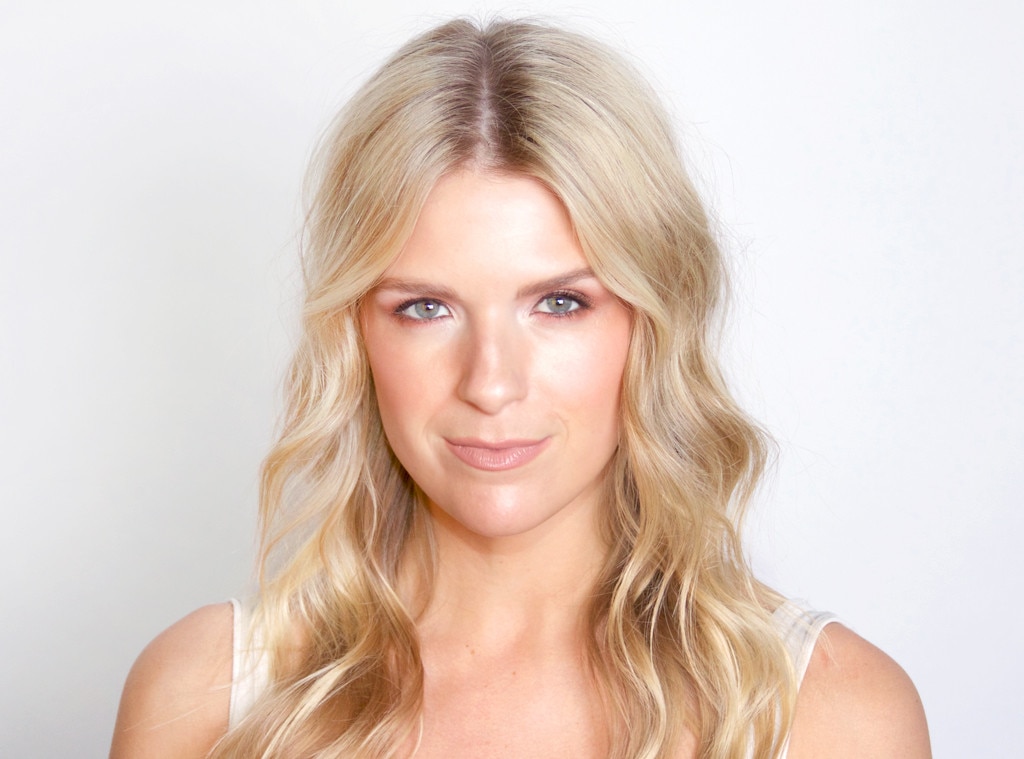 Sunset-themed makeup is having a moment.
Whether you're gearing up for a spring break vacay somewhere tropical or whether you're merely pretending, this fiery eye shadow tutorial is just the look to get you in the warm-weather spirit. Luckily, with a little know-how, this red carpet-inspired look is pretty easy to replicate. "You just have to use a paint eye shadow formula, which basically has a built in primer, so it dries fast, stays put and really brings out the color," shared celeb makeup artist Suzie Kim.
To get the from-dusk-to-dawn look for yourself, here's how to do it.

Step 2: Using the dark orange side of L'oréal Paris Infallible Paints Eye Shadow in Sunset Fire, apply the product to the crease and blend. "Really layer this bright color slowly, because you want it to look more subtle, not defined," she said.
Step 3: Next, apply the same orange shade along the bottom lash line.
Step 4: On top of the orange shadow, use L'oréal Paris Infallible Matte-Matic Liner in Deep Brown to line both the top and bottom lash lines. "You don't want to overpower the coral, so opt for a brown shade instead of a pitch black," she said.
Step 5: Add any brown shadow you have to the crease and blend to add a bit of dimension.
Step 6: To finish the look, bump up the cheeks with bronzer and add a little bit of orange blush, like the second shade from the left in the L'oréal Paris Infallible Paints Blush palette. "The blush is key because when you get naturally tan, your cheeks tend to get an extra flush, so you want to replicate that island glow," she said.
And did i mention it's flattering on all skin tones?