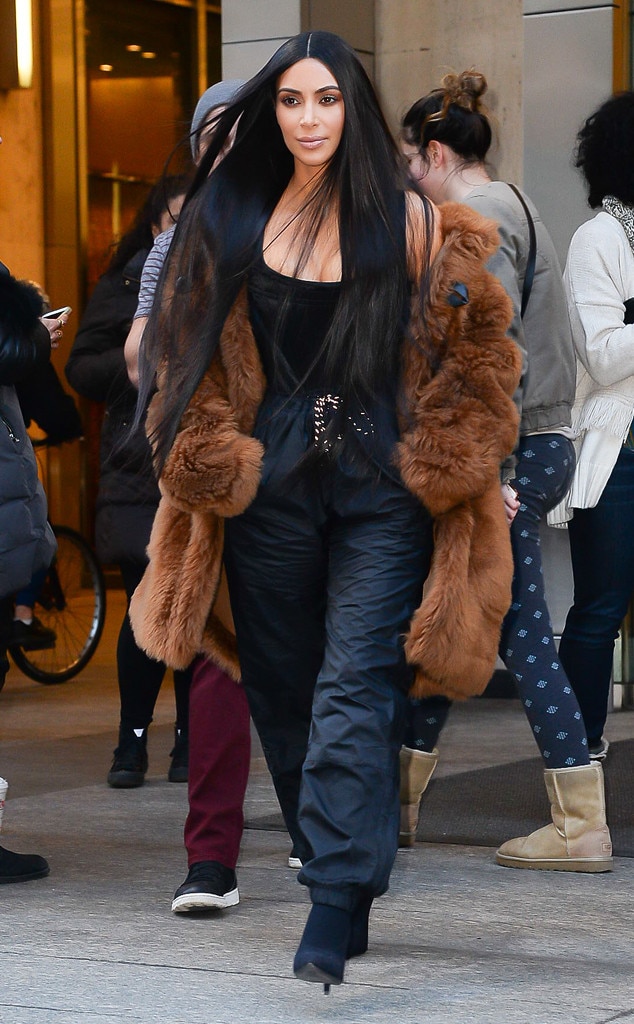 The "long hair, don't care" trend is officially back...and it's

bigger

longer than ever.
Mermaid-length hair, à la Cher in the '70s, has made its return, with Vanessa Hudgens, Nicki Minaj and Kim Kardashian sporting long, straight tresses. The key to this look: the highest quality extensions.
"Extensions can add both fullness and length," said Nikki Lee and Riawna Capri, owners of Nine Zero One salon and Vanessa's go-to stylists. "If you are only looking to add fullness, you probably don't need as many extensions as you think. Even just a couple on the sides can make a huge difference. When looking to extend your length, more extensions are needed for hair to look seamless and natural."
Celebs are no longer shy about the added luster to their hair. Whether they're rocking sew-ins, clip-ins, lace front or a wig, at the end of the day, it's only the look that matters. In case you need a recommendation, the hair pros have a solid product to start with.
"There are so many types of extensions—we love Great Lengths," said the Beauty Coach gurus. "The quality is amazing, and the bond is a keratin bond, which moves and behaves like your own hair so they stay in place without damaging your hair."
This is great news for us, because this celebrity hairstyle is achievable with any hair type. Case in point: Kim's sleek, waist-length hair creates a subtle, clean yet dramatic touch to her appearance without it being too distracting from the star's edgy street style.
A little on the shorter side, Vanessa makes mermaid hair into a reality. The lengthy style allows the Powerless actress to make use of her natural, wavy hair texture and stay true to her bohemian aesthetic.
"Long '70s hair is modernized with color and texture," noted the pros who created this look. "Adding face-framing highlights and brightening the ends gives the hair a beachy vibe. Then styling the hair with a loose wave and spraying with a salt or texturizing spray gives hair that undone tousled look that we're all swooning over these days."
"To achieve this deep wave, spray dry hair with a heat-styling spray like Oribe Soft Lacquer," instructed the celeb hairstylists. "Then take a large 1.25-inch iron and wrap large sections around the barrel. Spray the curls with a flexible hairspray like, R + Co Outer Space, and let curls cool for a few minutes. Then you can brush out the waves and lightly spray the ends with a glossing spray. We love MarulaOil Rare Oil Dry Mist for extra shine!"



Then, there's Nicki's longer, more wavy approach. Her floor-sweeping look is unbe-weavable. Known for making bold beauty statements, the rapper's luminous locks added some serious length to her look during Paris Fashion Week. If you're recreating this trend at home, don't forget to properly take care of those extensions, which can mean the difference between Hollywood hair and straight-up mess.
Got any thoughts on this long-lock trend?