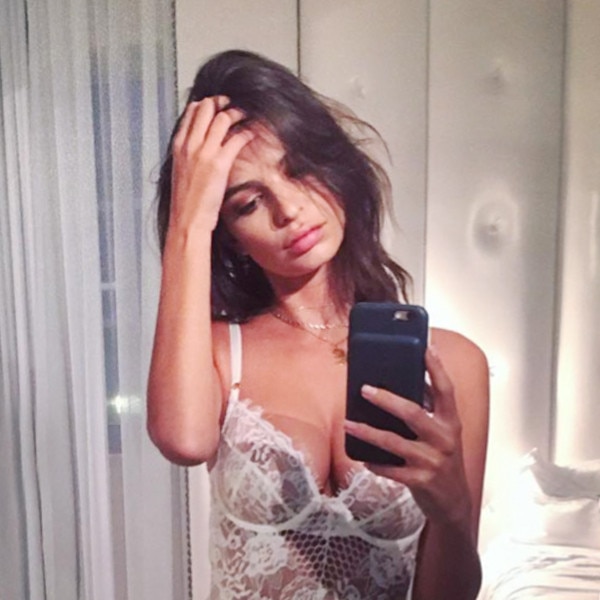 Celebs like Emily Ratajkowski are addicted to selfies—no news there.
In fact, all of us are pretty addicted to technology whether it's for work or for pleasure. Of course, we already know that being too plugged-in isn't good for our mental health (and that's why celebs have been taking digital detoxes for years).

But now, according to celeb dermatologist Dr. Howard Murad (Emma Roberts, Olivia Culpo and Keke Palmer are fans), the next big thing in skin care is products that address the damaging effects of staring at computer screens all day (yes, this includes cell phones). Recent studies have now shown that the blue light from our devices has actual aging effects on our skin. "Four days in front of a laptop is equivalent to 20 minutes in the mid-noon sun," elaborated the pro.
Although the symptoms you experience are similar to those from sun exposure (dryness, flakiness, dark circles etc.), the rays of the blue light are totally different from that of the sun. You guessed it: You're going to need something other than basic sunscreen to protect you against this newly discovered aggressor.
"Luckily we've found a way to protect you from that light, but also from so many other things," said Dr. Murad. What he's talking about is a game-changing ingredient called the Marrubium plant. "When we stressed the plant with all kinds of things like blue light, even cigarette smoke, pollution, car exhaust and heavy metals, it released certain antioxidants, which we're utilizing in our new Murad City Skin Overnight Detox Moisturizer," he explained.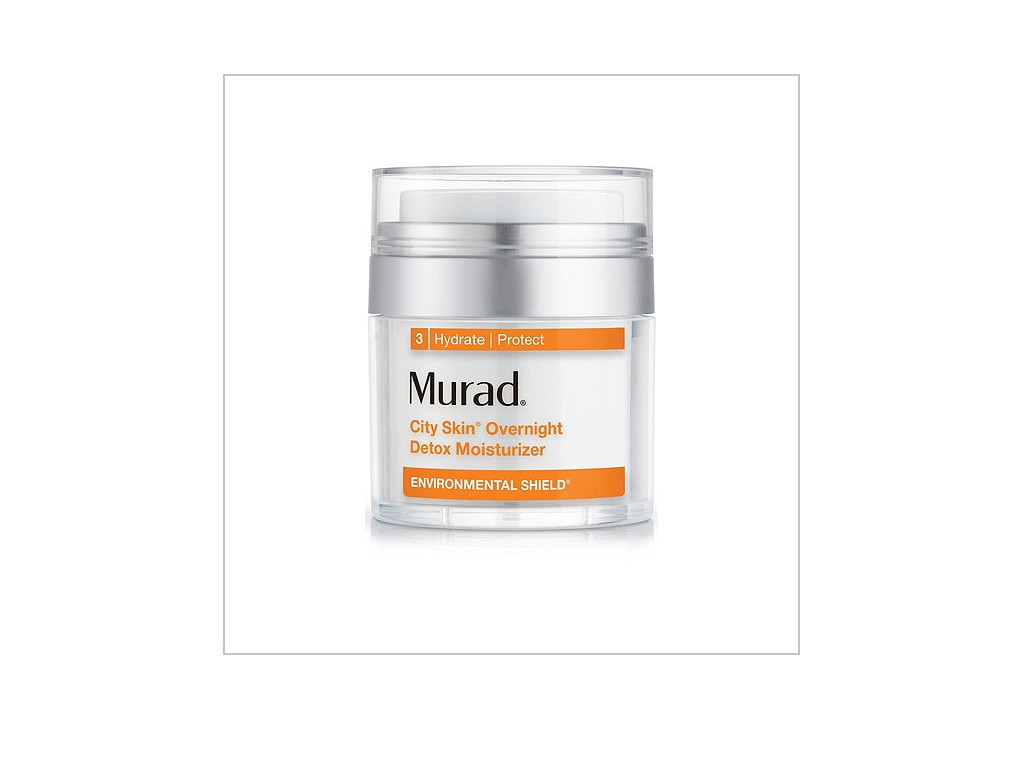 Not only are you being protected from the blue light with this product, you're also being protected from all of those other environmental factors that are damaging your skin. "The fact that this product is in the form of a night cream is very critical—that's when your body needs those super-antioxidants most," said the pro. Basically that's when your skin is in repair mode and making up for the impairment that occurred during the day.
Don't worry—the brand also has a daytime sunscreen coming out next month that will protect against both the sun and the blue rays. This version will include UVA and UVB protection, will be chemical-free and, of course, also contain the Marrubium plant ingredient.
The idea of skin care that addresses technology is certainly a new one (less than a decade old), but it seems to make sense.
With that being said: Are you game?