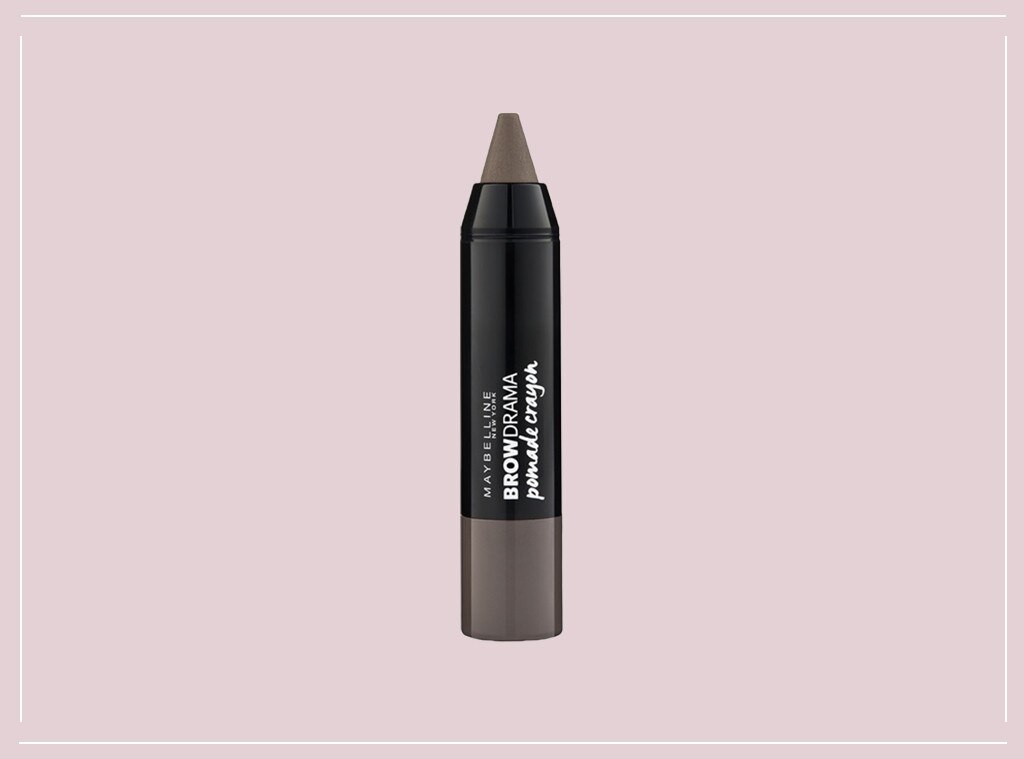 Eyebrows require maintenance. (There's no doubt about that.)
The problem, you see, is that most experts will tell you you need a handful of different products to keep yours in tip-top shape. There's the powders, the pencils, the brushes and the gels. But do you really need all of them?

You want your brows to look fuller and you want them to stay in place at the same time, that's a given. If only you could achieve all that with one singular product, right?
Well, according to celeb brow expert Anthony Andrews, you absolutely can have your cake and eat it too.
"A crayon product is a great choice, especially if you have sparser brows," said the pro. If you're in the market, a highly-rated option is Maybelline Brow Drama Pomade Crayon.
"It's thick and chunky, so don't press too hard—a little goes a long way," elaborated the expert.
To apply, use a light hand to quickly swipe in upward motions across the brow hairs. You'll instantly see a saturation in color and the tacky pomade formula will keep the hairs in place. Not only will this tame and shade in, the thick texture will also coat the hairs so that individually they feel and look thicker.
It's an all-in-one product...but that isn't even the best part. This drugstore find will only cost you ten bucks!