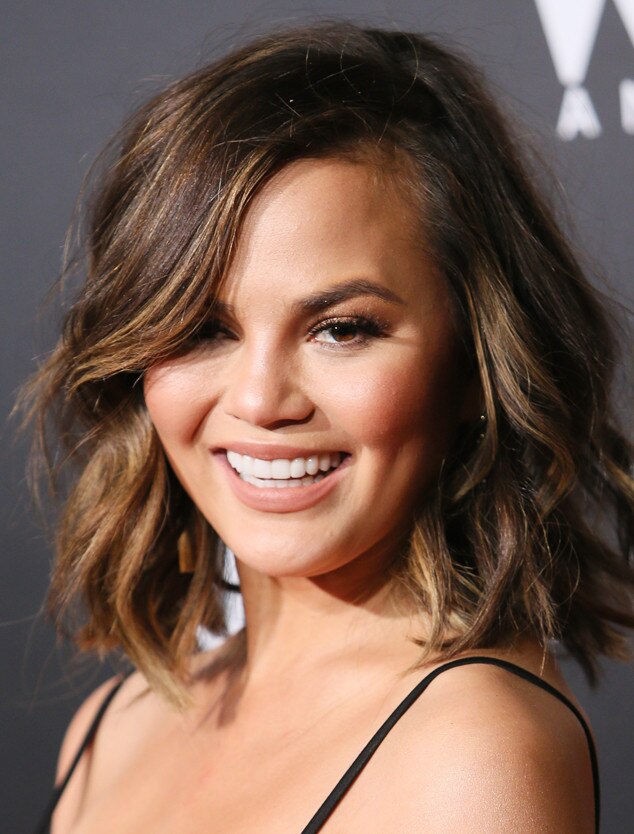 You've got your signature nude lip color down pat, but one question: Can you wear it at night?
Seemingly, a pale lip shade on par with your natural color should be reserved for the most casual of occasions, but according to celeb makeup artist Emily Oliver, that's not the case. "I love nude lipstick at night because it is so seductive and automatically brings focus to your eyes, and then travels the gaze back to the lips," shared the pro.

If you're worried that you'll look more ghostly than sultry, the pro has a few surefire tips for pulling off the nighttime look like a celeb.
If you think that matching you blush to your lipstick feels too matchy-matchy, think again. Just take Chrissy Teigen's look, which was a total hit on the red carpet. "Choosing a nude lip color in a peach or pinky tone that mimics your blush is a sure way to look poised and perfected," noted the pro. Against low-key eye makeup, the nude lip pops and pulls interest to the cheek area. Pro Tip: To mimic the look, take your favorite blush and aim for a lipstick that comes close in tone. "Try to aim for a shade or two more neutral than the cheek color, and you'll be kissing and blushing pretty," shared Emily.
If you're looking for an edgier way to rock nudes, this is it. That's because Gigi Hadid's take is about two shades deeper than her actual lip shade. So do you recreate a similar look? "Look at the pads of your fingers and go two shades deeper, being sure to pick a color on the brown-beige spectrum," shared the pro. While Gigi nailed the two-shade darker look, she took it one step further (making it feel modern) by keeping the center area of her lips a bit lighter. Pro tip: To pull off a similar look, simply add a tiny bit of concealer in the middle of your lip and gently blend out.

If you have almond-shaped eyes, like Gabrielle Union, a nude lipstick that mirrors your natural coloring will allow for your eyes to take center stage. "Find a color that matches the deepest part of your lips. For some women this will be the outside rim, and for others it might be the inner part," noted the pro. To bring the look together the way that Gabrielle did, be sure to apply a lip liner or lip crayon first to create a fuller pout. Next add your lipstick of choice, and then apply a neutral gloss, just to the center. "This will sheer out the color and keeps it looking like you were born with it," summed up the expert.

Now these are the kind of nudes we're talking about!