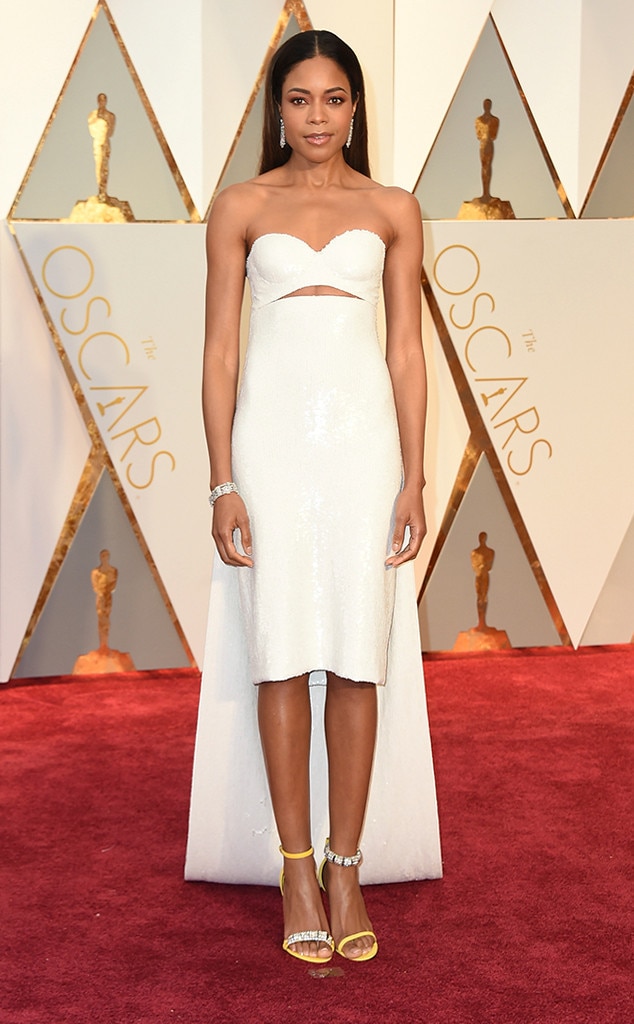 Wondering if, come Oscars night,Naomie Harris got dressed in the dark? Well, the answer is no.
It may not have occurred to you at the time, but the style star is actually right on par with what could potentially be the next big shoe trend: mismatched footwear.

Now, we know what you might be thinking: No matter how groggy you are in the morning, there's almost no chance you'd actually leave the house in, let's say, one sneaker and one loafer. You'd notice the height difference almost immediately and beeline it back inside for the necessary swap. But that's not exactly what we're talking about.
Feast your eyes on Naomie's (not yet available) Calvin Klein fall '17 RTW sandals with asymmetrical crystal straps. You'll notice it's not about wearing two separate shoes (your base should always be the same), but it's the color, embellishment and/or other add-ons that will make one pump different from the other.
See how this street style star's worn it? Same boot, different color. It's ultimately just a fun way to reinvent your favorite pair of sneakers, loafers, heels...whatever it might be!
I also saw the budding shoe trend when Céline's spring/summer '17 show sent them down the Paris Fashion Week runway. The above look was just one of the many mismatched footwear moments!