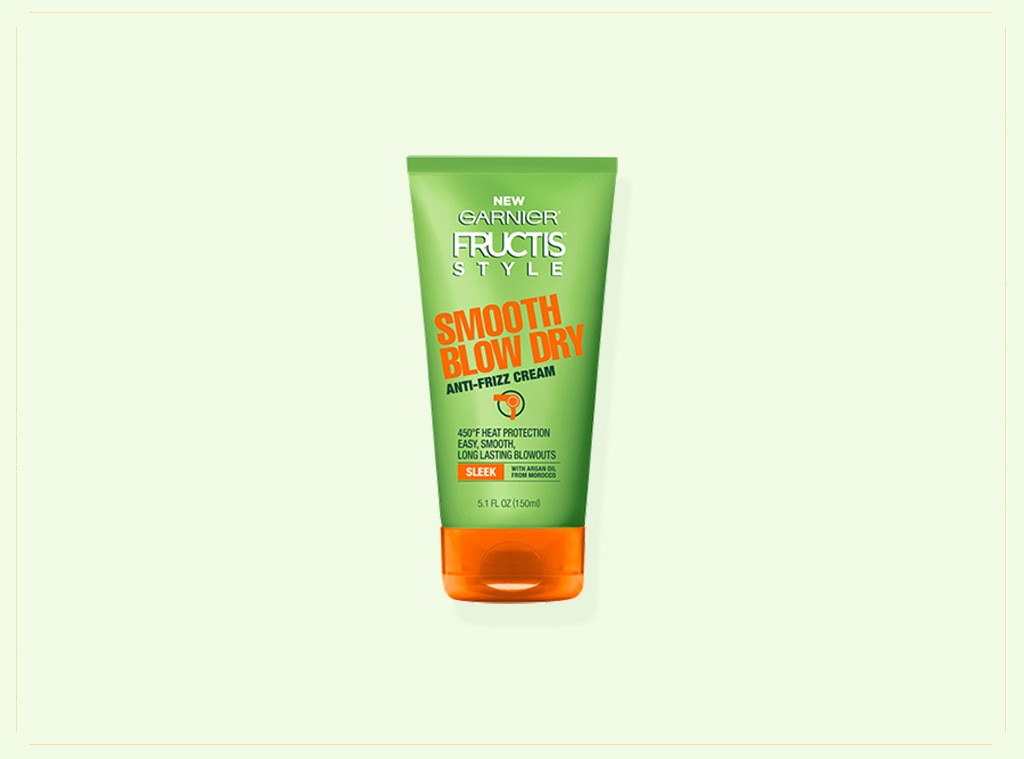 If you're going to take the time to blow dry your hair, you want it to look like you just stepped out of the salon. Right?

Why is it then, that even when you try, it never looks quite as shiny, silky and smooth as you anticipated? According to Garnier Fructis celebrity hairstylist Michael Duenas, it's simply because you're over-drying your hair. "Most people are so concerned with getting all the moisture out, that they take out the moisture that's vital to hair health as well. This leaves the hair parched and brittle," said the pro.
But not to worry, the pro has a fix and it's easier than you think.
Make Sure Your Hair Isn't Soaking Wet: The wetter the hair, the longer it takes to dry it. So it makes sense that you should wait before you blast it with heat. "Don't start blow drying sopping wet hair," said the pro. His advice: Towel dry it, then rough dry it with your fingers and a little heat until it's 90-percent dry. At that point, use your blow dryer to smooth out strands and style it the way you want. "Doing this will shorten your blow-dry time frame and will leave your hair healthier," explained the pro.
Use a Moisture-Prep Product: In between getting out of the shower and hitting your hair with heat, you should be using one key product: an anti-frizz cream. "Garnier Fructis Style's Smooth Blow Dry Anti-Frizz Cream is an absolute must," shared the pro. Why? For one, the lightweight formula is made with Argan oil from Morocco, which helps to detangle and hydrate all hair types. "It not only will give your hair a smooth, frizz-free finish, but it also gives it a light hold, which helps your blow out last all day without weighing your hair down," explained the stylist.
But Don't Use Too Much: A word to the wise: How much product you use is just as important as using a blow-dry cream. If you use too much product it weighs your hair down, but if you don't use enough you miss out on the benefits all together. "Start with a pea-size amount and gauge how your hair feels. Then work your way up to more if need be," noted the expert. Once you've mastered the right amount for you, blow dry as usual and silky-smooth results will be yours. It's that simple!
Salon-status blowout, here you come!