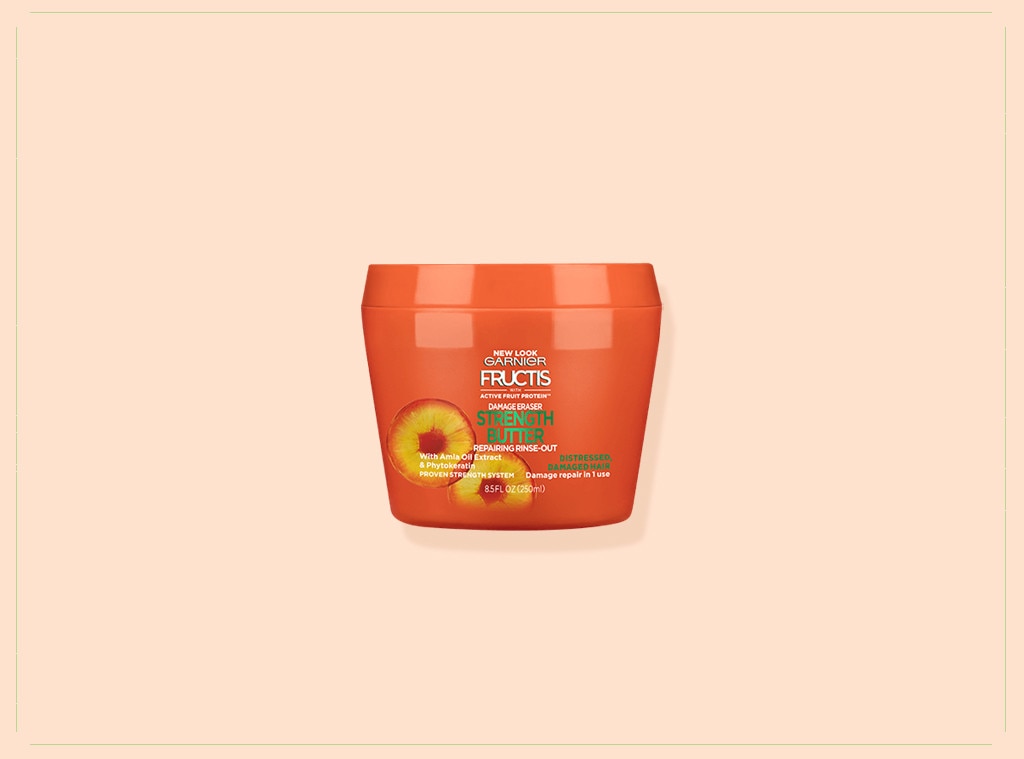 Admit it: Your hair puts up with a lot of abuse.
Multiple times a week you blow dry it, curl it, straighten it and do god knows what else to it.
I don't blame you, but especially if you color it on top of all that, your precious strands are not coming out unscathed. You're not going to stop doing all those things because, let's face it, you like it when your hair looks a certain way. That's why you're about to be so thankful for this genius tip from celeb hairstylist Angela Kalinowski.
"Once a week, sleep in a hair mask to deep condition your strands overnight," shared the expert. Pick something like Garnier Fructis Damage Eraser Strength Butter Repairing Rinse-Out, which contains proteins and vitamins that work to repair strands.
After you wash your hair, simply towel it dry and apply the mask. "The most important area to saturate is the mid-length to ends because that's where hair is usually the most damaged," elaborated Angela. Once it's distributed, comb the mask through, making sure your hair is not dripping wet, then lightly clip or wrap it up onto the top of your head.
Pro tip: If you don't want to mess up your pillow case while you snooze, wear a shower cap or a washable headwrap.
When you wake up, jump into the shower and wash it out. Just like that, your strands will feel revived and extra-soft, too.
Going to bed just got even more rewarding!