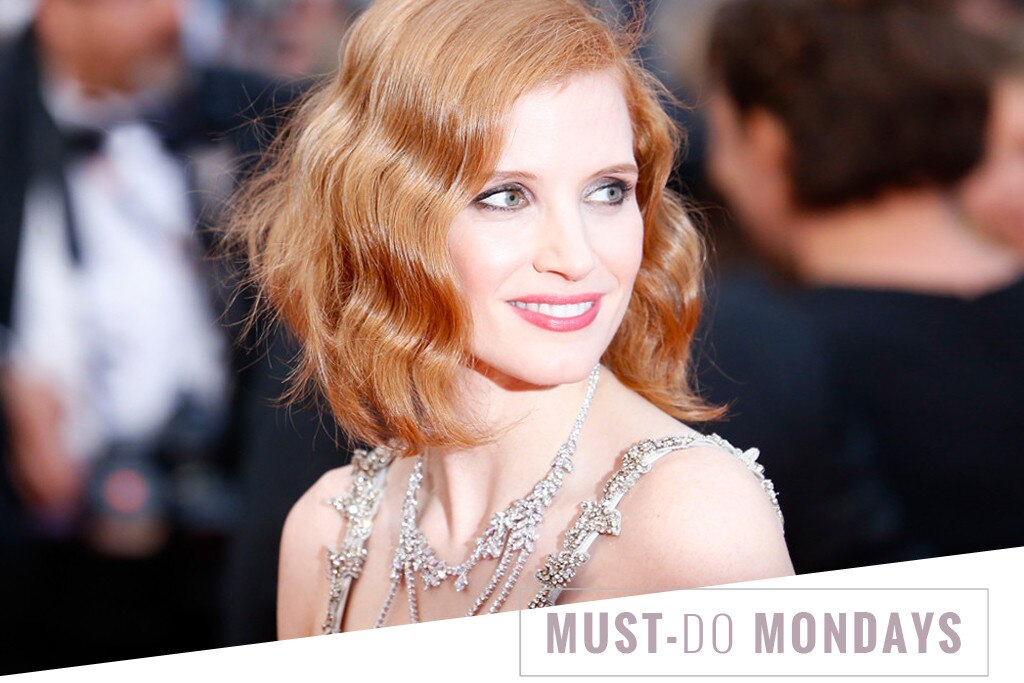 Frizzy hair happens to the best of us (yes, even Jessica Chastain).
What can we say: When the weather changes, so will your hair. Whether it's rainy and humid or unseasonably dry outside, you're only human, and your hair is going to react to Mother Nature. But just because frizzy hair is suddenly (or always has been) an everyday reality, doesn't mean you're stuck with it that way. Even better, you're only one finishing product away from sleek, smooth hair.

That's right, a brand-new frizz guard made with Aragan oil, which just launched this month, is about to change your life.
"This product has become my secret weapon when getting clients ready for events. No matter what the weather, I know their hair will stay frizz and static-free. I can keep their hair looking natural, and product free, with great results," shared Michael Duenas, consulting celebrity hairstylist for Garnier Fructis.
Why does it work so well? For one, it's paraben and water-free, so it's not packed with any unnecessary fillers.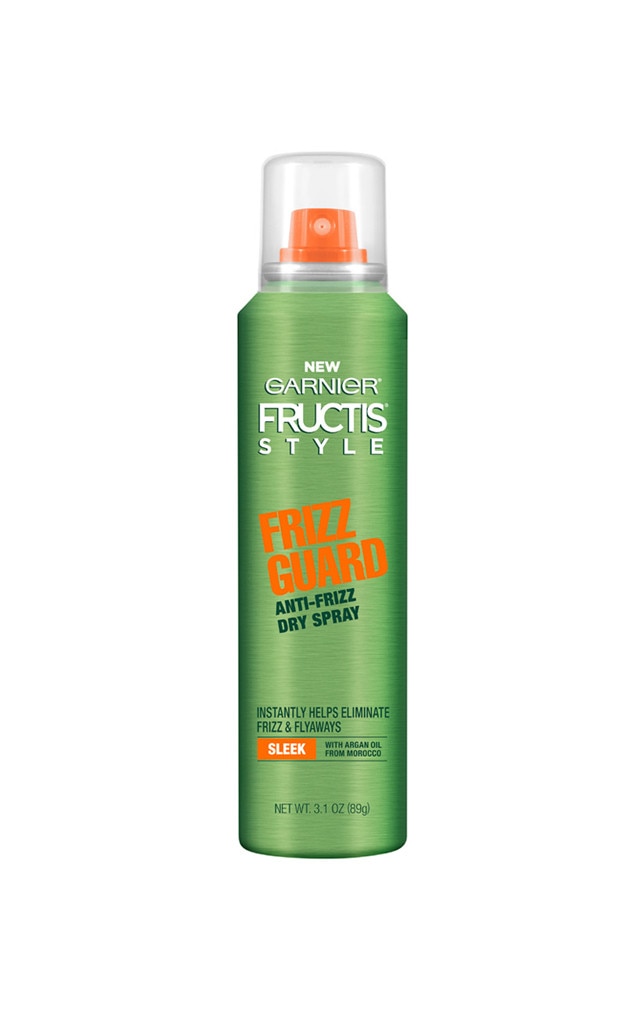 It's the Moroccan-sourced oil (pretty much the main ingredient), that is going to give you that million-dollar blowout look. To use, simply spritz the finishing spray on dry (clean or dirty) hair for an instant luster. The lightweight spray of oil will expertly tame pesky baby hairs without making locks greasy or without sacrificing volume. It's dispensed in a fine mist, so it's just the right amount of product if you have fine to medium hair. (Editor's Note: It might not be heavy enough for our coarser, curlier-haired friends, who should try a pure oil instead.)