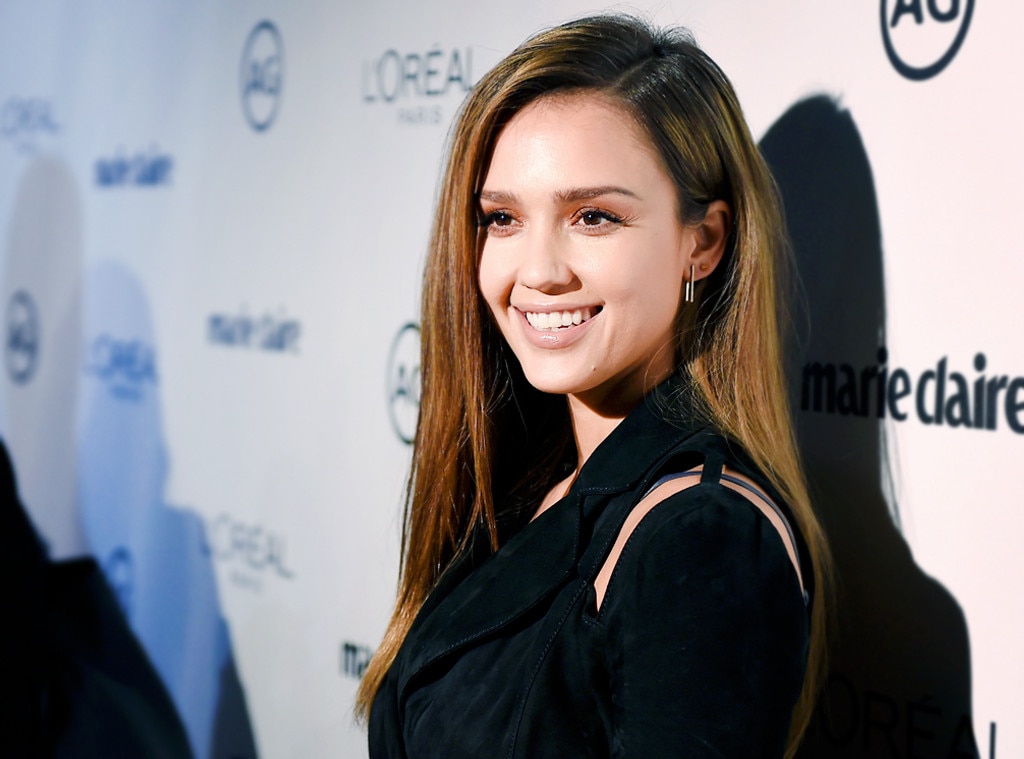 Jessica Alba hasn't aged a day since her Dark Angel days.
How does she do it? With the help of celeb makeup artists like Daniel Martin, who got her glam for the Marie Claire Image Maker Awards last night.
While we had the Honest Beauty founder and mom of two in the makeup chair at The London West Hollywood at Beverly Hills, we caught up with her about a few things. Like how does the actress and lifestyle mogul combat puffy eyes?



"[Daniel] has these cold balls and eye patches too," she told E! News. The makeup artist rolls the cold compress (you can use a spoon straight out of the refrigerator if you're trying this at home), until the under-eyes depuff. "He just balled my eyes until they shrunk, and I was like, 'Oh my god, you're like a magician,'" Jessica later recalled again to the award ceremony audience.
Matt Winkelmeyer/Getty Image



To finish off her makeup look, Daniel was no doubt using the mogul's own line of beauty products to achieve a smoky-eye-and-neutral-lip combo, which complemented the Balmain suede jacket and bell-bottom pants she wore for the upscale event. The last thing, of course, was a few swipes of mascara, which the actress applied herself.
What else did i learn about her health and beauty routine? Her New Year's resolution is to try and workout three times a week, which she admits rarely happens. "I have fallen off the wagon," she admitted.