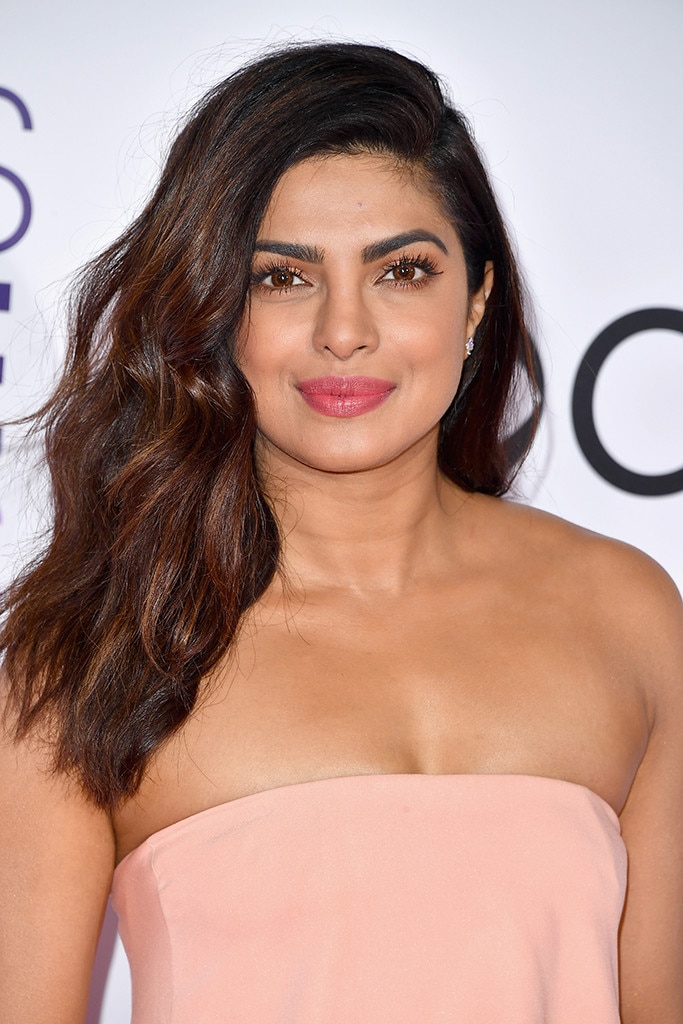 When i talk about Priyanka Chopra on the red carpet, i am almost always talking about her lips.
It's not that i don't care about the Quantico star's People's Choice Awards ensemble, i do—but it's always interesting to see what lip colors the actress can bring to life (in this case, it's Laura Mercier Velour Lovers Lip Colour in Fantasy).
Even more interesting, however, was the "push and smush" technique veteran makeup artist Pati Dubroff used to get Priyanka's long-lasting hue.



Instead of drawing on the lips with a pencil or brush ("perfect lines look too severe"), the beauty pro used her fingers to push in the hue and then smush it around to create sheer layers.
"It looks vibrant and fresh without hard edges," she noted. "It just belongs there more and stays longer."
The result? A pink-coral shade that perfectly complemented the actress' skin, orange-toned eye shadow and perfectly peach dress.
"Her skin is so warm and juicy—I wanted everything to be about warmth, softness and a pop of lip without being too much of a statement lip," add the pro.
To get that "springtime" skin, Pati prepped the skin with face oil, then layered a face mask [Sisley Black Rose Cream Mask], which "gave the skin some juiciness," she said. With a light residue left on the skin, only a light hand of foundation was needed, leaving Priyanka's skin brighter and luminous.
"It registers quite natural but gives depth and dimension," said the pro.
To finish things off, Pati applied a touch of e.l.f. Beautifully Bare Blush in Rose Royalty (yes, a $4 find!) on the apples of her cheeks.
Guaranteed: Come spring, everyone will be wearing this look.