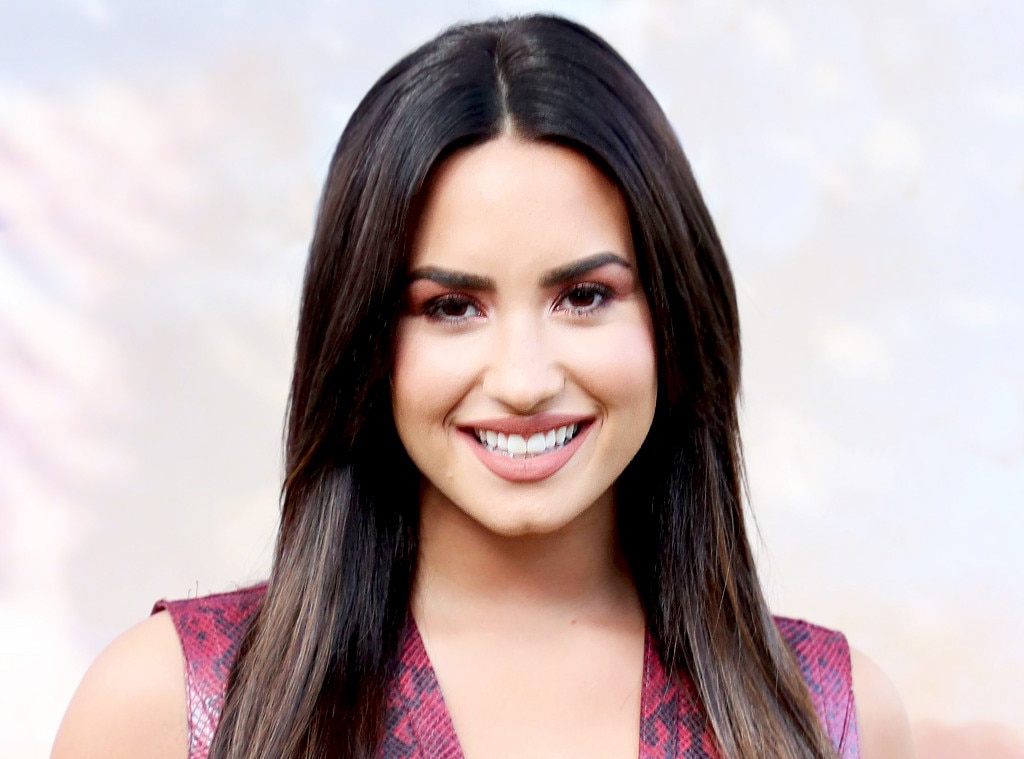 You're probably not just now hopping off a 10-hour flight like Demi Lovato, but on another level, you can relate.
You, too, are dealing with a dry, dull winter complexion. No matter where you live, the seasonal shift in weather affects us all and it can often be a losing battle dealing with temperamental skin. That's why we were elated when Demi Snapchatted her DIY post-flight facial, and thankfully, it's as easy as you want it to be—just one super-charged product.
Curious? You should be: Just look at that before and after (below)!

The product in question: Renee Rouleau's Triple Berry Smoothing Peel, to be exact. Before you go spending $87, let's talk about why you're going to want it.
When your skin is dehydrated and dry (like it likely is right now), it naturally produces more oils, which means more breakouts. You can course correct with drying masks and other acne zappers, but that's only going to exacerbate the flaking problem. Not ideal.
The professional-strength, at-home mask is made with antioxidant-rich berries and loaded with five skin-smoothing fruit AHAs, BHAs and enzymes that clear blemishes and clogged pores. It also minimized the appearance of your pores, leaving you with a velvety-smooth and tightened texture. (If all else fails, swipe right for that skin-smoothing Snapchat filter!)
It's a pretty pleasant experience, too. It smells tasty (like ripe raspberry jam) and looks fresh (sprinkled with real berry seeds). On your face, the deep maroon product tingles just the right amount to feel like it's working, but not too much to feel like it's burning. Directions say to leave it on for 5-10 minutes, but we wouldn't blame you if you left it on a little longer.
If you have a little extra time to kill, Renee, the celeb aesthetician behind the product, recommended one more treatment. "Another favorite of Demi's that I suggest she uses after rinsing off the peel is Rapid Response Detox Mask… This mask soothes on contact, clears bacteria from deep within the pores, yet gives calming hydration to reprogram the skin back into a healthy balance."
Your call, but it's hard to ague with results like this.
Renee Rouleau's Triple Berry Smoothing Peel
, $86.50